Management Team
Our business is about relationships, and we have a strong management team in place that understands this. They are committed to furthering the development of our financial representatives through training and guidance, so the representatives can establish enduring and solid relationships with their clients.
Shawn F Kelley
Managing Partner
s.kelley@nm.com
Office 513-366-3600
Shawn Kelley is the Managing Partner of Northwestern Mutual in Cincinnati, Ohio, representing Metro Cincinnati and Dayton.  A native of Tennessee, Mr. Kelley moved his family to Cincinnati when he was named Managing Partner in March of 2008.
Mr. Kelley, 38, leads a well-educated, passionate and professional team of almost 250 professionals at Northwestern Mutual - Cincinnati  's headquarters in Norwood's Rookwood Tower, as well as satellite offices in West Chester and Dayton, Ohio.
A graduate of Middle Tennessee State University with a BBA in Marketing/Business, Mr. Kelley joined Northwestern Mutual as a Financial Representative upon graduation in 1997, following the advice of a personal mentor and fellow Northwestern Mutual professional. He is a devoted family man with a wife and three sons who coaches peewee football (one of his son's teams) in his spare time; he lives in Montgomery and attends All Saints Parish. Mr. Kelley contributes time, talent and resources to multiple philanthropic causes, principally The United Way and All Saints Parish.
"My definition of a perfect life is living where you want, with whom you love, doing what you love to do," Mr. Kelley said in a 2010 profile in the Cincinnati Business Courier. "When I got into leadership, I really thought it was about trying to make an organization run smoothly. But I've realized it's really about making the changes you need to make an organization better."
The people who make Northwestern Mutual - Cincinnati   home are helping to achieve a better life for themselves and their clients. Besides offering financial security solutions to clients, Northwestern Mutual - Cincinnati   also offers career and internship opportunities that combine classroom learning with their skills and drive to succeed.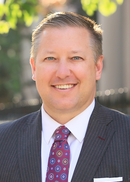 Office 513-366-3664
I joined Northwestern Mutual as an intern in 1999. In 2001, I graduated from Miami University and began full-time at Northwestern Mutual. Beshear Financial was then created in 2005 with the purpose of bringing a team of experts together to better serve a growing client base.
As an advisor, I work mainly with physicians, business owners, and executives who are primarily entering or currently in retirement.
I have been honored as one of the top 20 advisors with Northwestern Mutual, and was also a qualifying member of MDRT from 2002 to 2011, and a qualifying/life member from 2012-2016.
I met my wife, Lindsey, at Miami University and we married in 2006 (Miami Mergers!) We now live in Montgomery with our two children, Logan & Campbell, and our dog, Mac.
I enjoy spending my time coaching my kid's sports teams, or playing basketball and tennis.
I also serve on the board of Cincinnati Christian Hills Academy. And previously served on the board of Sustainable Medical Missions, and the board of trustees for the Alpha Chapter of Beta Theta Pi.
Cynthia G Cobb

cynthia.cobb@nm.com
Office 513-366-3615
Cynthia Cobb joined Northwestern Mutual in 2000.  As the Chief Operations Officer/Chief Financial Offer, Cynthia provides the leadership, management and vision necessary to ensure that the company has the proper operational controls, administrative procedures, and systems in place to effectively grow the organization and to ensure financial strength and performance efficiency.  Cynthia is responsible for developing, monitoring, and evaluating overall agency strategy, with the Managing Partner and Managing Directors.  She oversees all operations to achieve the highest levels of productivity and profitability.
Cynthia is passionate about our company and team, helping our vision stay aligned by maximizing talent and resources, and volunteering company time to service our community.  Cynthia involves our team with various volunteer efforts; Ronald McDonald House, Salvation Army, and the Free Store Food bank to name a few.  Our team goes out to service the community as directed by each not-for-profit organization.
Cynthia has lived in greater Cincinnati area all her life, namely northern Kentucky.  Cynthia is a mother of 2, Dustin and Hunter, and spends most of her free time with her grandchildren, Rylan and Aubrey.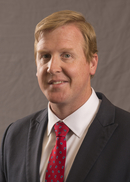 Christopher P Sucher
Chief Marketing Officer
chris.sucher@nm.com
Office 513-366-3600
Chris Sucher grew up in Cincinnati before migrating north to Bowling Green State University followed by an amazing professional experience in Detroit. There he worked at a top advertising firm for one of the world's largest automotive companies. After 10 years of gaining marketing experience on everything from large brands to small businesses to non-profits, Chris joined Northwestern Mutual in 2013. His expertise includes branding, business development, digital marketing, and integrated marketing strategy.
As the Director of Marketing, Chris is passionate about helping Northwestern Mutual Financial Representatives build meaningful relationships with their clients; as well as helping them find their passion in giving back to the community. Personally, Chris is active in a number of worthy causes but is especially passionate about raising awareness and funding for research in the pediatric cancer space.
Chris resides in Covington, KY. When he's not at the office, he can be found at a local golf course, dining at one of Cincinnati's newest restaurants or experimenting in the kitchen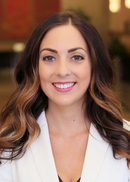 Office 513-366-3691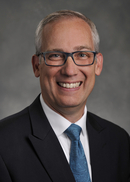 Office 513-366-3628
My Networks:
Joshua Kuether was born and grew up in Cincinnati. Prior to Northwestern Mutual, he worked for another Fortune 500 financial services company headquartered in Cincinnati.  After 7 years of gaining training and development experience in the financial services industry, Joshua joined Northwestern Mutual in 2007. His expertise includes classroom training using adult learning theory, large and small group facilitation and one-on-one coaching.
As the Chief Development Officer, Joshua is passionate about helping Northwestern Mutual Advisors build a successful career, whether they are a graduating college student, a college intern converting to full-time or a career changer.  Personally, Joshua is active in his church where he plays in the hand bell choir. 
Joshua resides in Fort Thomas, KY with his wife, Becky and two children, Riley and Emeline. When he's not at the office, he and his family can be found enjoying the outdoors through camping or hiking.